OUR EXPERTISE
Software Engineering
Avicene Consulting Services focus on J2EE and Open Source technologies, as well as Microsoft products
We provide consultancy, support & coaching services in the following technologies
A UNIQUE VALUE PROPOSITION
______________

Our solutions. End-to-end.
Avicene offers a wide range of professional IT services, specifically designed with the goal of fulfilling one major objective : achieving customer satisfaction.
Software Engineering, Architecture Design, Project Management Consulting, Feasibilty studies, IT recruitment…are part of our Service offer. We assist our clients and deliver the right solutions, bringing added value to increase the Information Systems reliability and performances.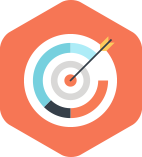 SOFTWARE DEV
Software Engineering is our core business. We help our clients with their IT project development lifecycle at every stage. We can work with the two « classical » assistance type of services : time-based missions and internal custom development.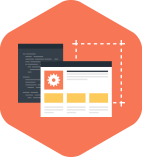 Architecture Design
Taking advantage of their extensive background in designing business critical information systems architecture in highly demanding environments, our IT architecture consultants team has built a unique experience, mainly with SOA (Service Oriented Architecture).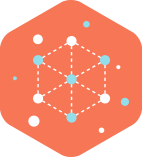 Project Management Consulting
Our team has a strong competency in Project Management Consulting, and is dedicated to optimize business and project performance through project management initiatives and the application of best practices and adapted methodology.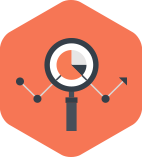 IT Recruitment
Recruiting good people helps growing the business, increase efficiency and raising company performances. It is also a very demanding task, specifically when it comes to recruitment IT Professionals.).
Software development
J2EE, J2ME and J2SE Platforms
Java J2EE 1.5, Servlets, JSP, EJB (v 2.0 & 3.0)
Spring (IOP, AOP), Struts Frameworks
Hibernate, Cayenne, Toplink & iBatis mapping layers
Swing Applications
Web Services, AXIS, SOAP, WSDL
XML/XSD, Xpath, Xalan, Xerces, AJAX
XHTML, Javascript, CSS
SOA (Service Oriented Architecture)
.NET 1.1 & 2.0 Frameworks
C#, VB.NET, ASP.NET
Visual Basic, Visual C++, VBscript
Microsoft Sharepoint, Infopath
Application Servers
BEA Weblogic
IBM Webpshere 5.x & 6.1
JBOSS 4.x
Tomcat 4.x & 5.x
JonAS, Apache, IIS, Oracle IAS
Relational Databases
Oracle Databases & Products, Oracle Portal
SQL & PL/SQL advanced development
SQL Server, Sybase, MySQL, PostgreSQL
Analysis & Project Management Methodologies
We have built our own project methodology, by gathering best practices from market standard, to adapt them to our size and company culture (focused on generic development and reusable components). This resulted in a practical and efficient solution, giving our consultants the right framework to help them deliver within the given time and budget constraints.
RUP (Rational Unified Process)
UML Modelling
Design Patterns
Prince2, ITIL, PMI, XP